Delivering High Energy Performance for Superior images
High-energy linear accelerators (also known as Linacs), Linatron™, can be found in most cargo screening systems throughout the world. They reliably generate the necessary energy to fully penetrate completely loaded containers and carefully sense different materials.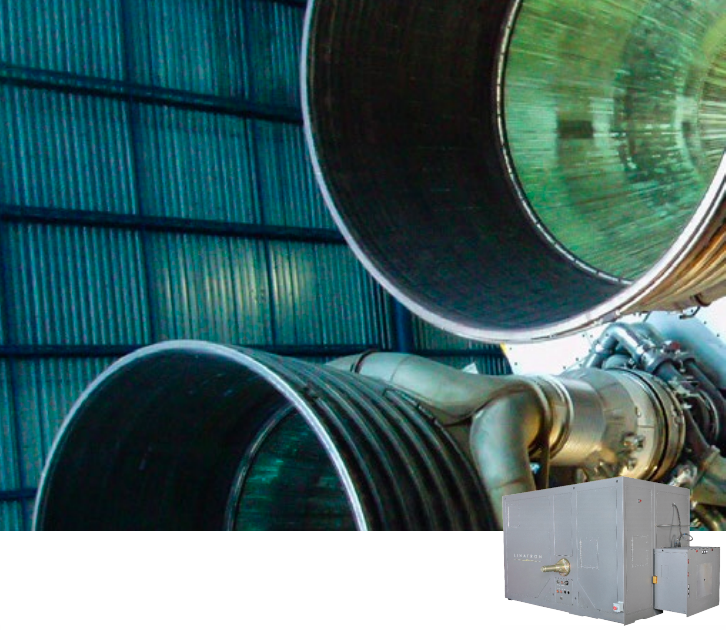 As Linatron continues to innovate and advance imaging technologies, our portfolio of linear accelerators includes interlaced dual-energy technology that offers even greater material discrimination than ever before. We also have an option to alternate X-ray energies on a pulse-to-pulse basis. 
The Linatron M product family represents the most popular X-ray linear accelerators available for the security and NDT markets. These accelerators are available in several versions that vary by output energy and shielding, as well as other customer-specific features. 
Linatron Mi
The Linatron K-15 is the ultimate high-energy accelerator for nondestructive testing (NDT) and inspection. With outputs configurable up to 15 MeV, it can penetrate large castings and solid parts. At full output, dose rates can be configured for well over 12,000 rads/min-m. The K-15 is mountable on a fixed surface or yoke. The trunnion mounting feature allows the K-15 to be operated at a variety of orientations to make large object inspection much easier. 
The K-15 has a wide variety of optional features to meet specific requirements. The optional filter wheel allows users to remotely select one of four different custom filters. In addition, variable collimators can adjust the beam from four independent axes. The retractable laser sighting tool will identify the precise location of the beam center.