MainSolutionMobile platforms Servision

School buses
School buses
School buses need constant monitoring. With dozens of unsupervised children and teens there will likely be misconduct. Since the bus driver needs to remain focused on the road and not on the student passengers, school administrators are increasingly exploring the use of a real-time on-board video surveillance solution to offer an effective remote monitoring solution.
SerVision's MVG (Mobile Video Gateway) is an ideal monitoring solution for bus fleets. Installed together with up to four or eight analog cameras on each bus, the MVG connects to the Internet via a cellular modem to transmit live video from the bus while in transit. Live and recorded video from the bus can be streamed to PCs, smart phones, or laptops. In addition to viewing live/recorded video, school authorities are able to remotely pinpoint the location of the bus via the MVG's built-in GPS system, get real-time notifications on dangerous driving or vehicle collisions via the built-in Accelerometer, receive alarms when the bus has gone outside its predefined route via the unit's GeoFencing feature, and hold a two-way conversation with the driver via a microphone and speaker connected to the MVG.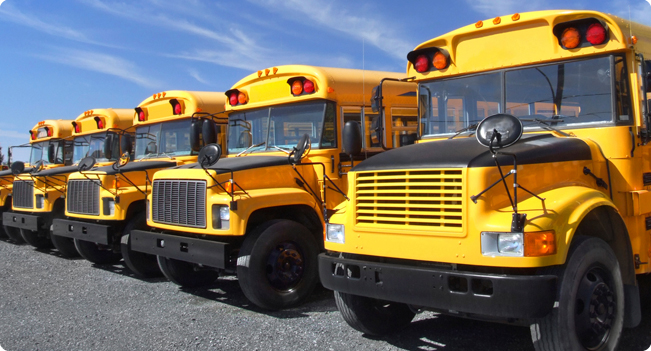 When the buses are parked in the school yard, the MVGs automatically connect to SerVision's SVNVR via a local Wi-Fi hotspot. All recorded content from the bus is transmitted for backup and review purposes if needed. This way, school administrators can take disciplinary action against students who destroyed public property or misbehaved en route to and from school. The video footage can even be brought as evidence in court if need be – the digital signature incorporated in every video frame ensures the integrity of the video. As part of the solution, SerVision can provide an on-board monitoring station for the driver. This console enables the driver to see the entire bus without taking his eyes off the road. A panic button is also available – enabling the driver to alert off-site security staff when needed.