MainSolutionStreaming video LiveU

Management system LiveU Central
Management system LiveU Central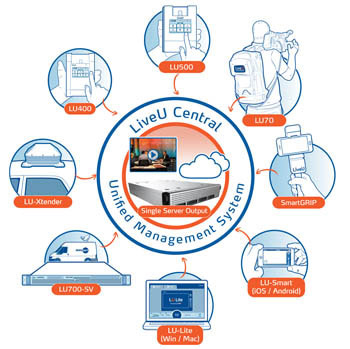 Remote Control
Manage LiveU field units all over the world from a centralized control room or manage broadcasts from the field from any browser-supported device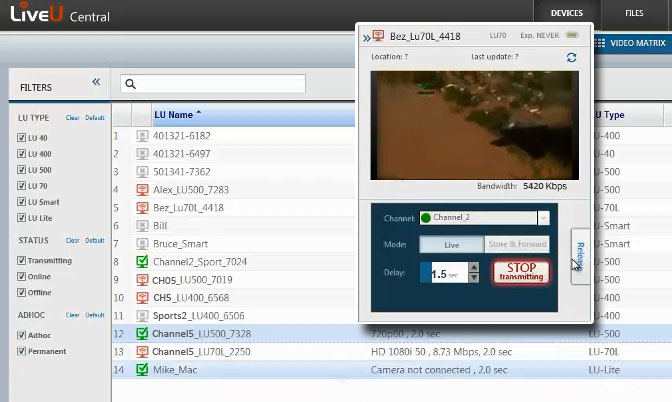 Real-Time Video Preview
Live preview of all incoming feeds that can be dragged and dropped to any physical server output anywhere around the world or encoded for web streaming.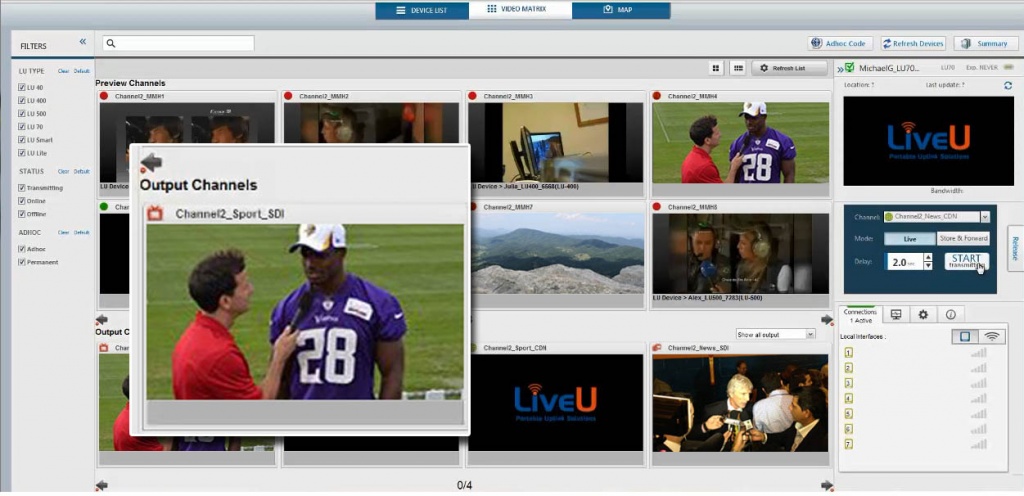 Geolocation
Track LiveU units on a map,and easily monitor cell signals and performance.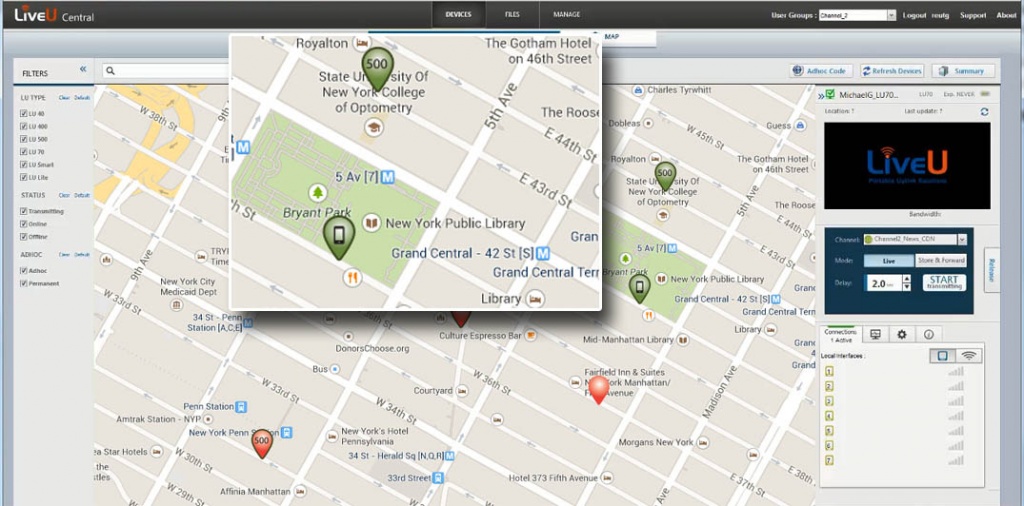 File Manager
Playback or export of recorded Store & Forward or FTP files.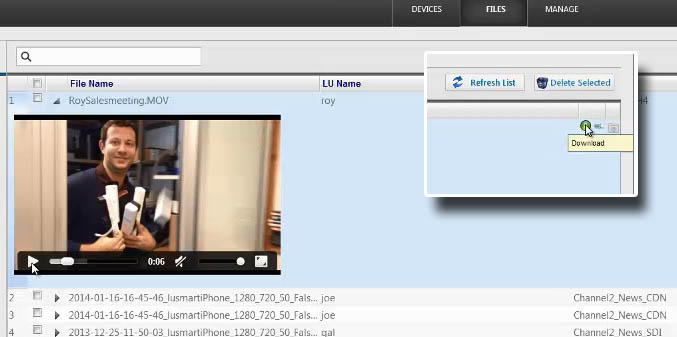 Manage
The Manage Tab gives administrators the ability to create groups and to easily generate new LU-Smart Licenses.